A Very Eurail Winter
6 Eurail colleagues share their home country's secrets for loving the coldest season.
Winter in Europe brings cold days and long nights, with some northerly towns not seeing the sun for weeks. But it's not all darkness and gloom. Europeans have had centuries to craft the perfect winter survival kit of traditions, festivals and meals. There are big holidays like Christmas and New Year celebrated across the continent, but also quirks and surprises more numerous than the continent's countries and languages.
At Eurail our diverse team includes colleagues from throughout Europe and the rest of the world. We asked 6 team-members to each tell us how their home country endures and enjoys the winter season.
Theo (England)
The Christmas countdown in South-West England begins as soon as Halloween has snuffed it. On 1 November, Costa Coffee release their Christmas specials and we eagerly await the John Lewis Christmas advert, which is basically an Oscar-worthy movie.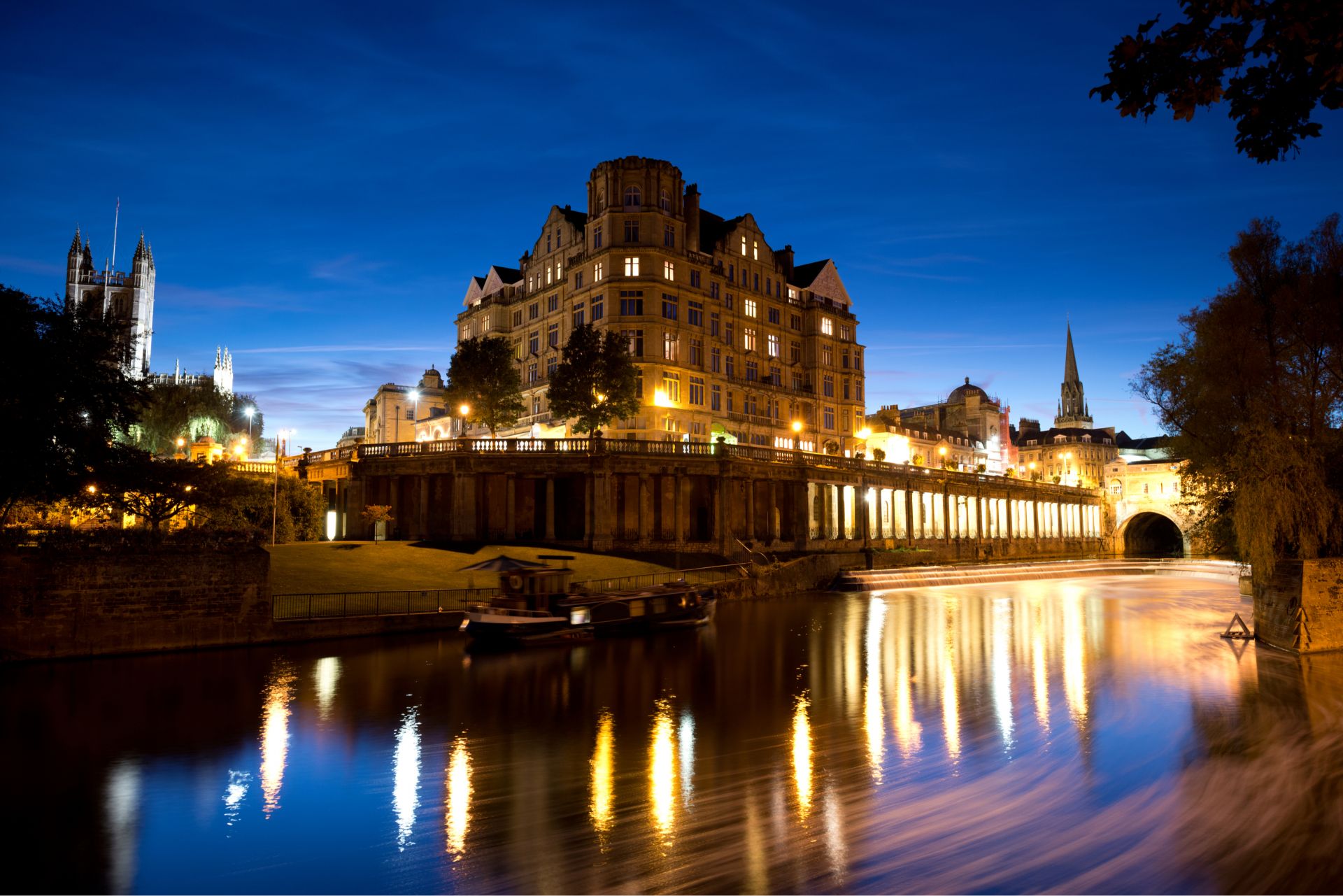 City of Bath at night, England.
Christmas Day is all about the Christmas dinner, eaten as lunch to provide digestion time. Plates are piled with roast turkey, bacon-wrapped sausages, brussels sprouts, parsnips, roast potatoes and cranberry sauce. It has to be timed so the Christmas pudding is lit on fire and gobbled up before the Queen's Speech! Lots of gift giving is of course a given, but a white Christmas cannot be guaranteed. To experience real snow "Southerners" have to climb the mountains of "The North".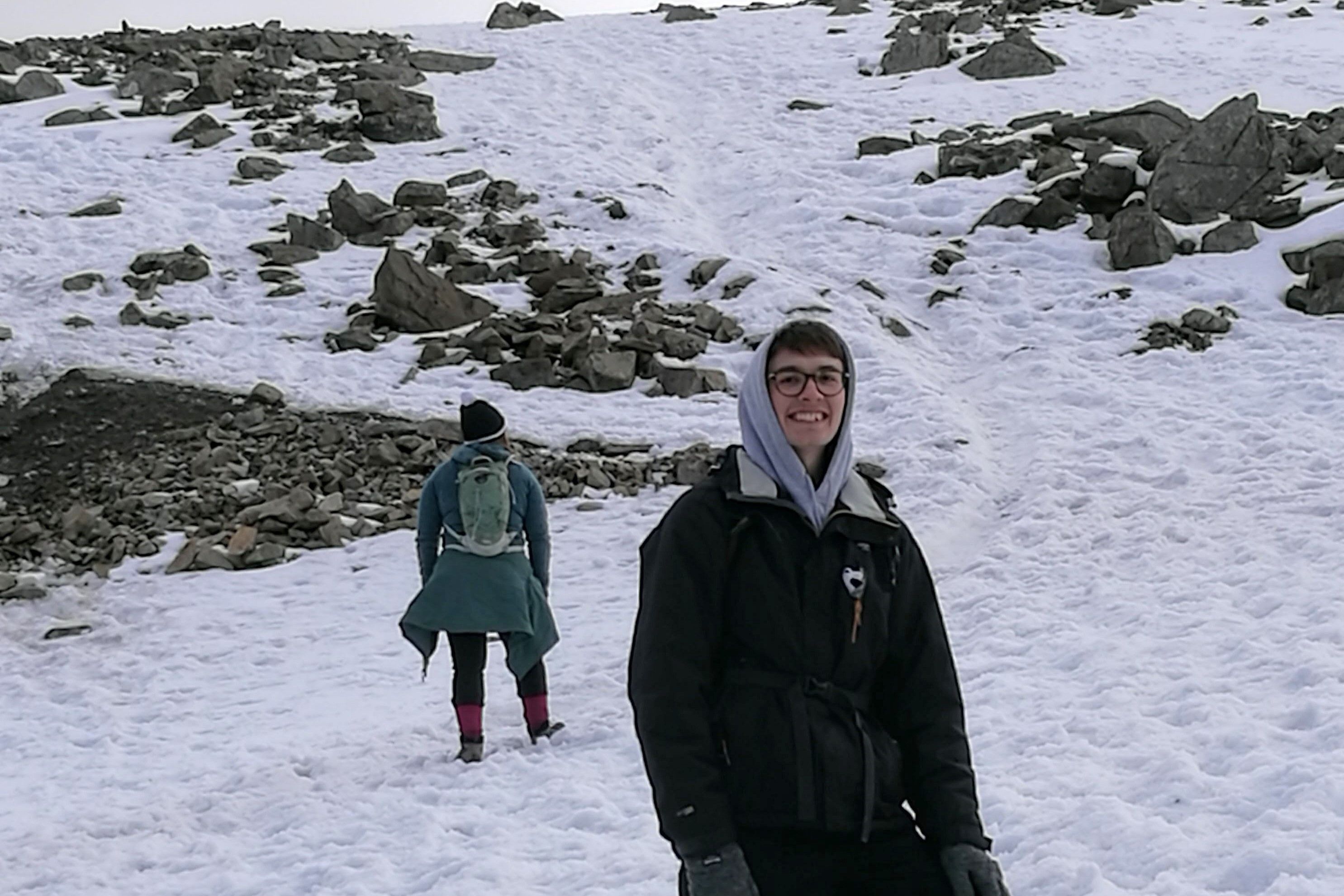 Theo climbing Scafell Pike in England.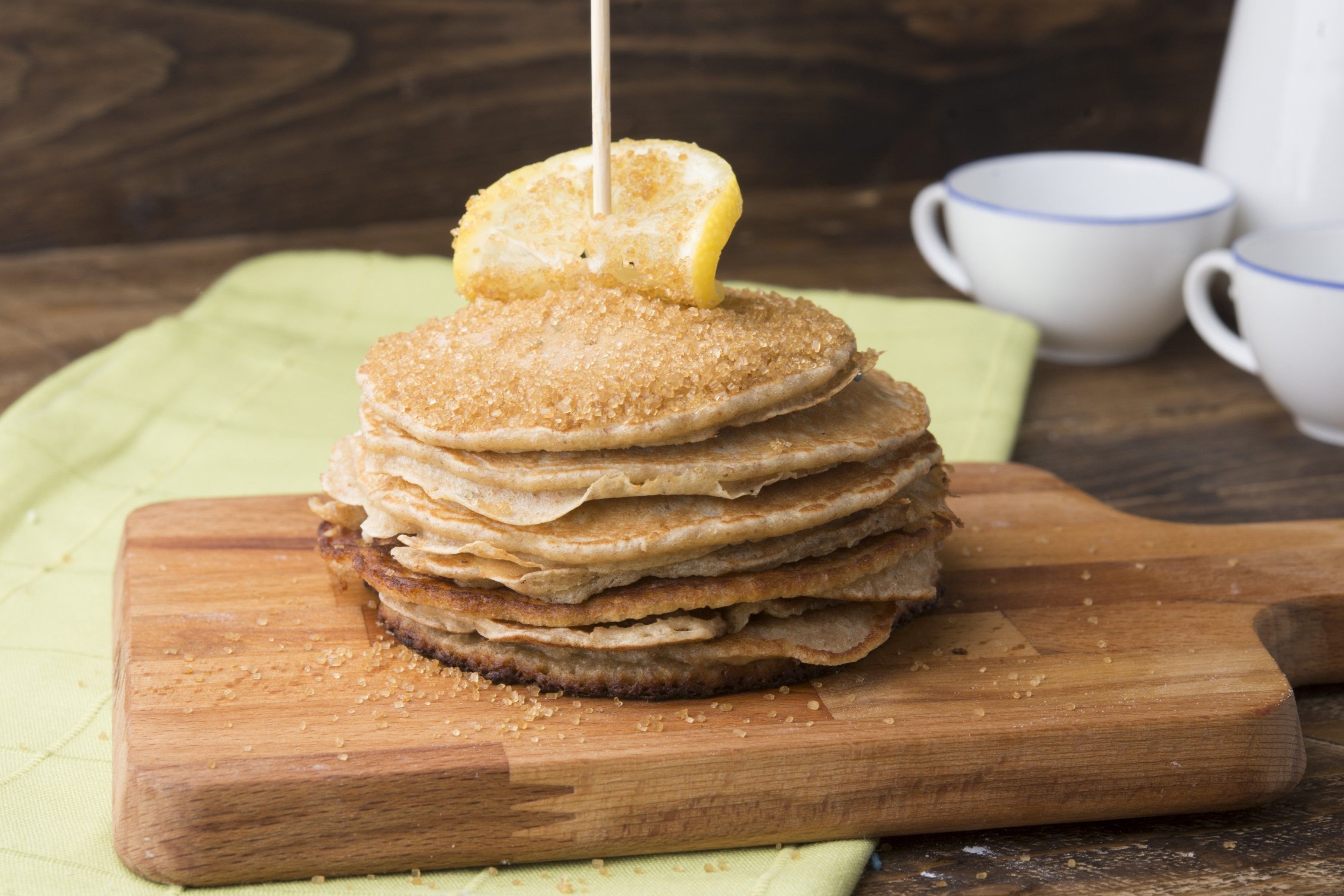 English pancake with lemon and sugar.
As winter ends we celebrate Pancake Day, the start of the countdown to Easter. We eat more pancakes on this day than the rest of the year combined! They are usually homemade, crepe-style and always sweet. Did you expect England to be healthy? Pfft. Good food is how we survive the winter.
Maia (Denmark)
Winter is coming… and if you haven't been to Scandinavia yet, Denmark is a great place to start!
Start your winter wonderland in Copenhagen, during the best season for Hygge: Christmas. Danish winters can definitely be long, so the best way to overcome them is to cozy up with millions of candles. A good way to feel the Danish coziness is to take a walk through the Tivoli Gardens, with their beautiful lighting and magical atmosphere, drinking some mulled wine called Gløgg. You will also find unique Christmas markets with local goods to try and bring home with you.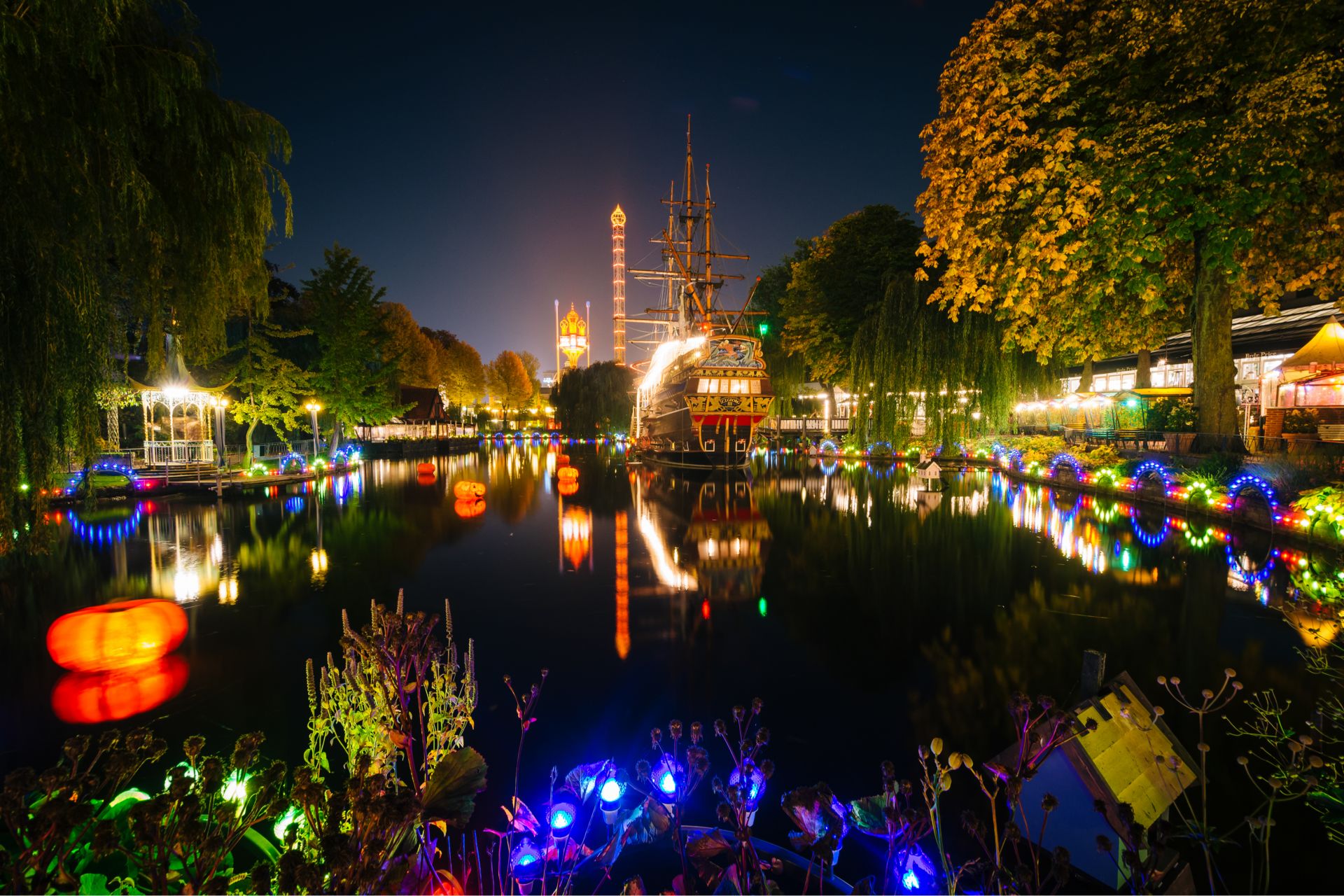 Tivoli Gardens at night, Copenhagen, Denmark.
During the winter season, many events are happening in the city such as the Copenhagen Light Festival and Copenhagen Jazz Festival in February. Make sure you have a bite at the wide range of restaurants offering a unique Nordic cuisine experience.
Winter wonderland rhymes with fairytales, and Copenhagen has plenty of castles you can discover, such as Rosenborg, Frederiksborg and Kronberg, all reachable by train. You should also visit other lively cities such as Aarhus and Odense. So hop on the train and go explore those amazing places!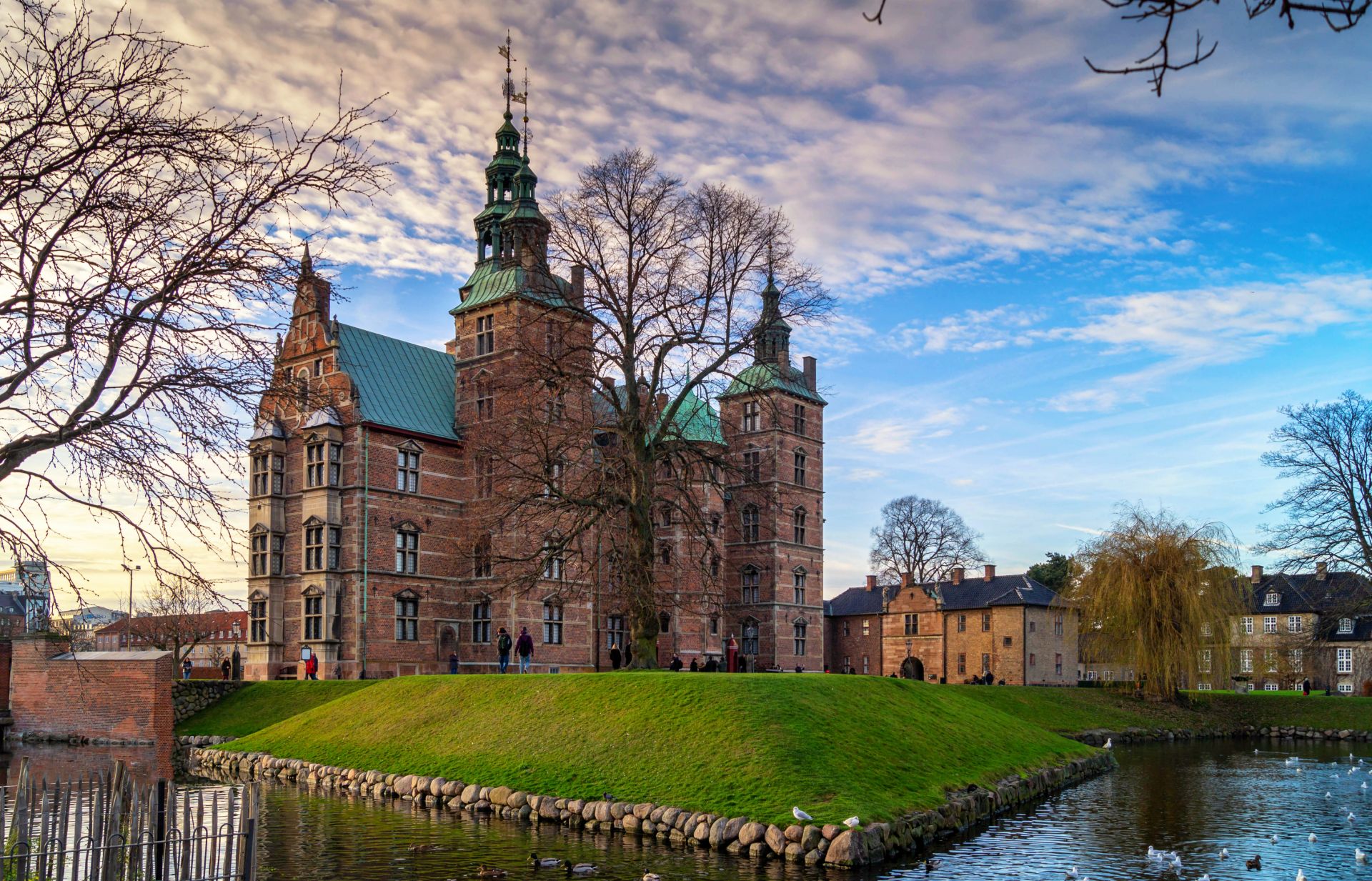 Rosenborg castle in Copenhagen, Denmark.
If you find yourself in Bulgaria in the cozy winter season, you might witness some unusual customs that cannot be seen anywhere else. At midnight on the 24th of December, an ancient ritual called Koleduvane takes place. Young, unmarried men gather in a group and go from house to house, singing Christmas carols dressed up in special garb. The ritual symbolizes the blessing of each home for health and prosperity for the upcoming year.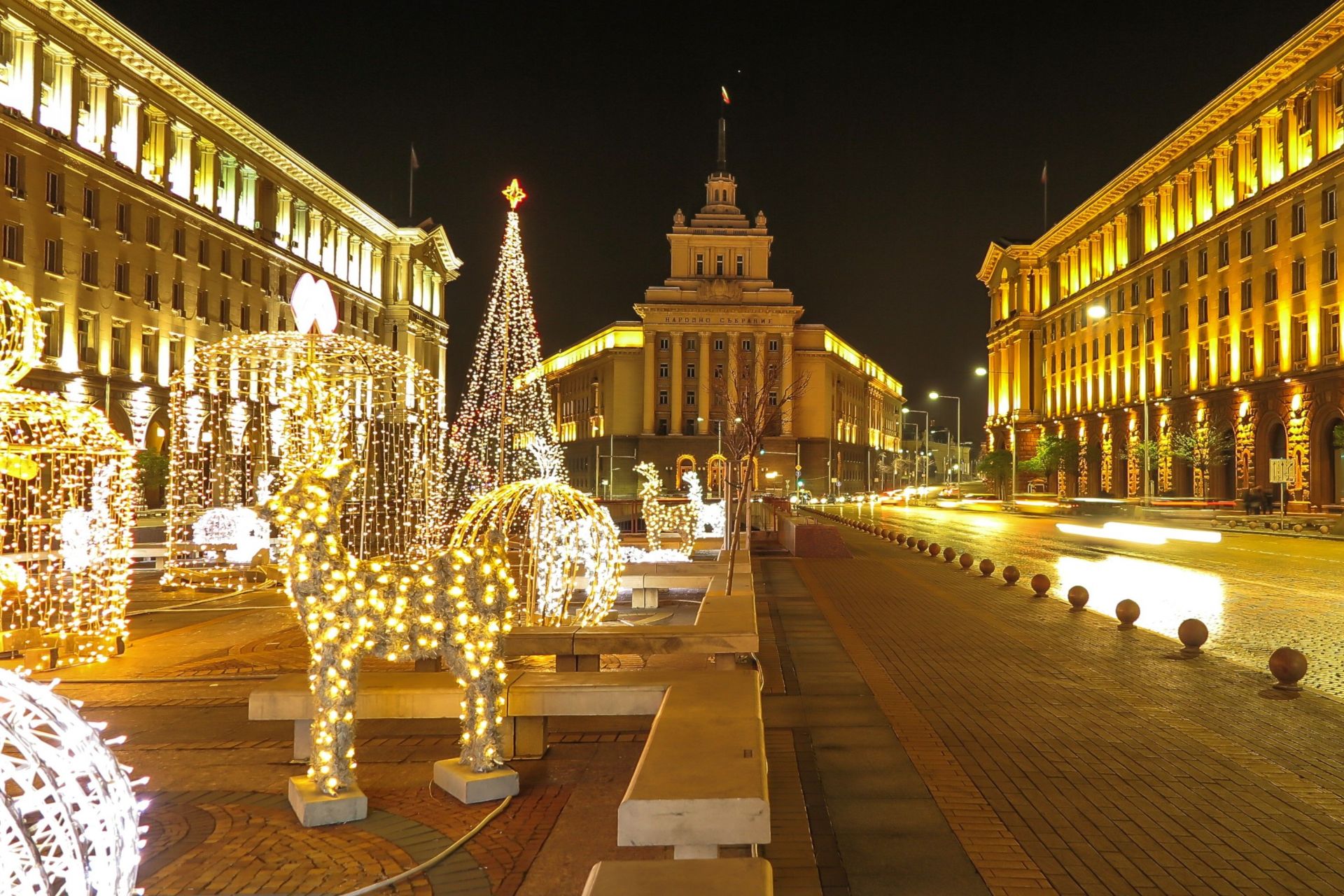 Christmas night in Sofia, Bulgaria.
On the 6th of January, which is the Epiphany in the Bulgarian Orthodox tradition, you'll see priests throwing crosses in the icy waters of a river or lake. All willing men jump in after it, hoping to be the first one to reach it. The saying goes that whoever catches the cross will be healthy and wealthy throughout the whole year. Are you getting goosebumps already? You should! These and many more colourful traditions are awaiting you should you go #WinterrailingInBulgaria.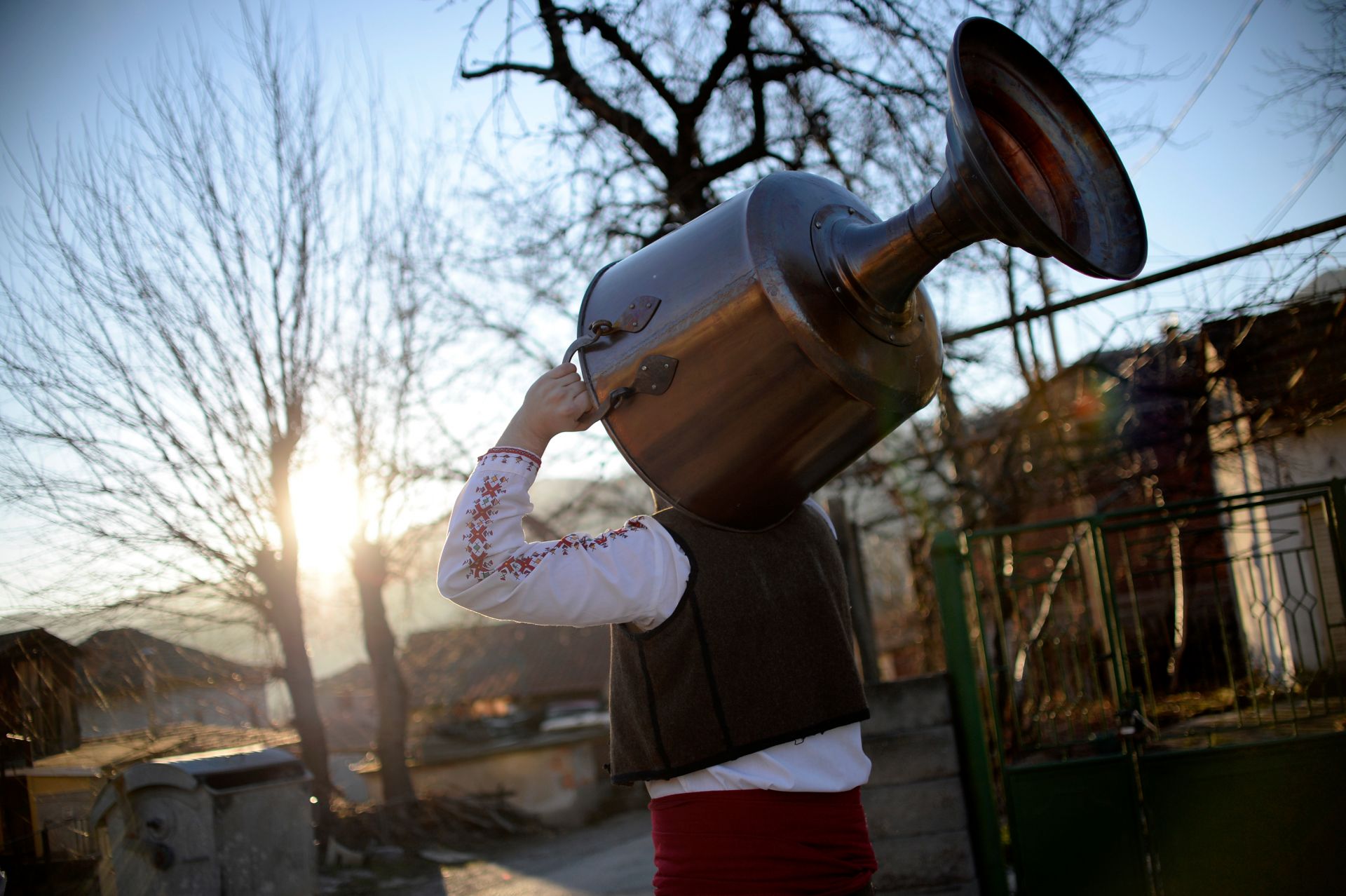 A man dressed in a Bulgarian traditional costume during an Epiphany day in the village of Zverino, Bulgaria.
Michaela (Austria)
Despite the low temperatures, Austrians love spending their winter outdoors. In the period leading up to Christmas, many beautifully-decorated huts spring all around Vienna, where people gather to drink Glühwein and eat hot potatoes and roasted chestnuts.
A very popular activity among locals in winter is to gather at so-called Heuriger. These are traditional wine taverns in the woods on the outskirts of the city. If you don't feel like leaving downtown, you can relax in one of Vienna's old-fashioned coffeehouses with a hot drink and observe the locals.
While December is all about coziness, the atmosphere changes in January when the ball season starts. Men and women dress formally and attend one of the many well-renowned waltz balls in Vienna. You can easily buy or rent the appropriate attire in stores, so there's no reason not to join.
Want to get away from the city for a change of scenery? The mountain resort of Semmering is just a bit over an hour away by train, and the train ride takes you over viaducts and through tunnels in a magnificent snow-covered landscape.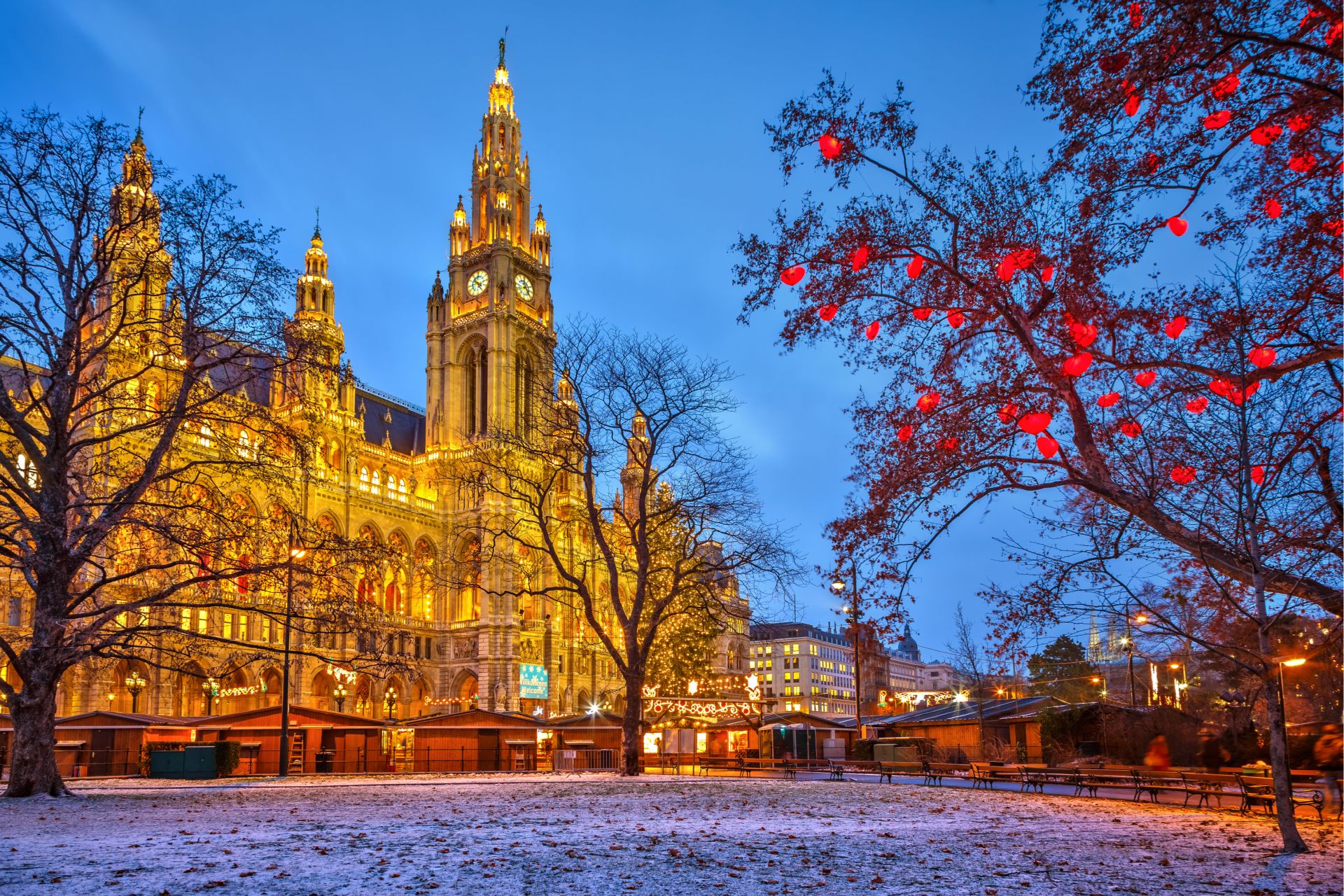 Vienna Town Hall at dusk, Austria.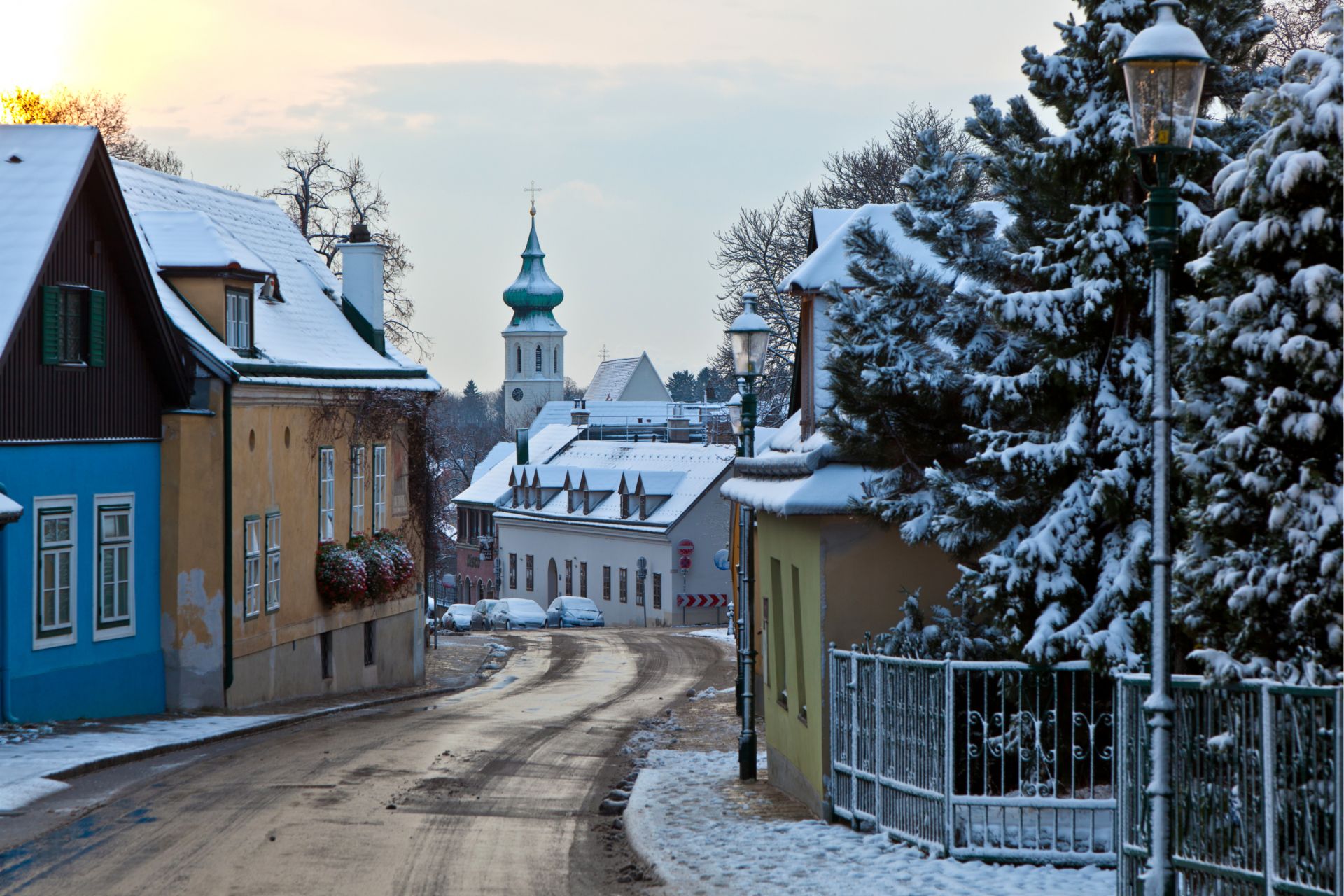 Grinzing Wine Village, Austria.
Irem (Turkey)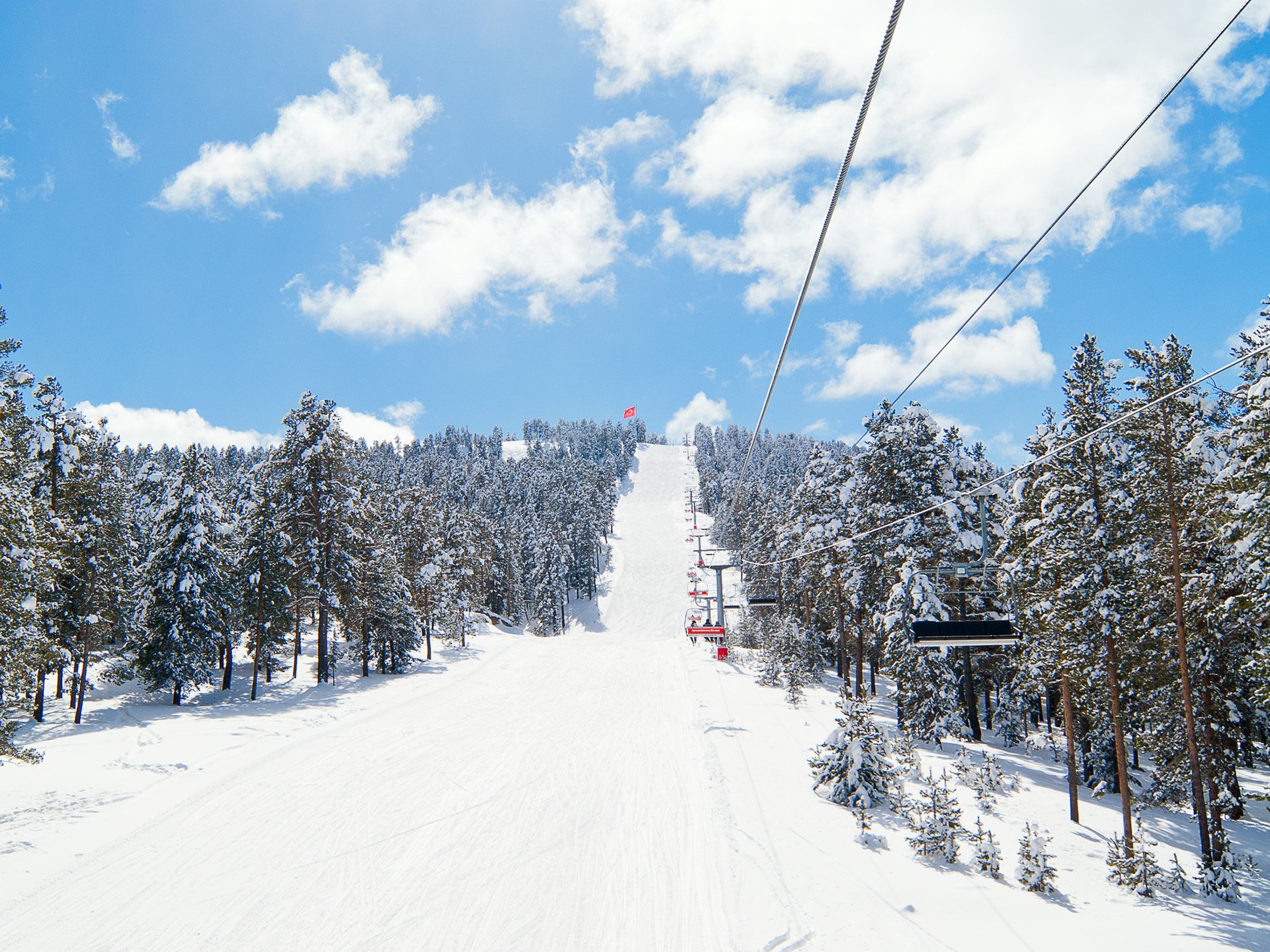 View on black ski-route near chairlift in Sarikamis, Turkey.
Although Turkey is well-known as a summer holiday destination, it also provides a wide variety of activities during winter. It is quieter in this season, there are no tourist crowds, and it's rather cheap compared to other European countries.
The winters in Turkey are long and provide ski enthusiasts with perfect conditions, incredible slopes and long ski tracks to try out. The best example is the Sarıkamış Ski Resort in Eastern Turkey, which sees an average of 2.1-2.4 meters (7-8 feet) of snowfall and features one of the world's longest ski tracks.
Another place to add to your list for this winter is Cappadocia, where you can ride a hot air balloon through the magical landscape of natural volcanic formations called 'fairy chimneys'. These chimneys reach up to 40 meters into the sky and look particularly beautiful in the winter months.
You can also visit the 10th-12th-century painted cave churches, or one of the eight-level deep underground cities from the Goreme Valley Open-Air Museum.
Maud (The Netherlands)
The 11th of November will always be a special day in the Netherlands' southern provinces, Limburg and Brabant. Big parties are organized on this day to kick off the new 'Carnival Season'. Rooted in Catholicism, Carnival is a three day national feast where you can dress up, dance and go crazy before the 'fasting period' starts. If you want to immerse yourself in this abundant party you can do so from the 23rd until the 25th of February 2020.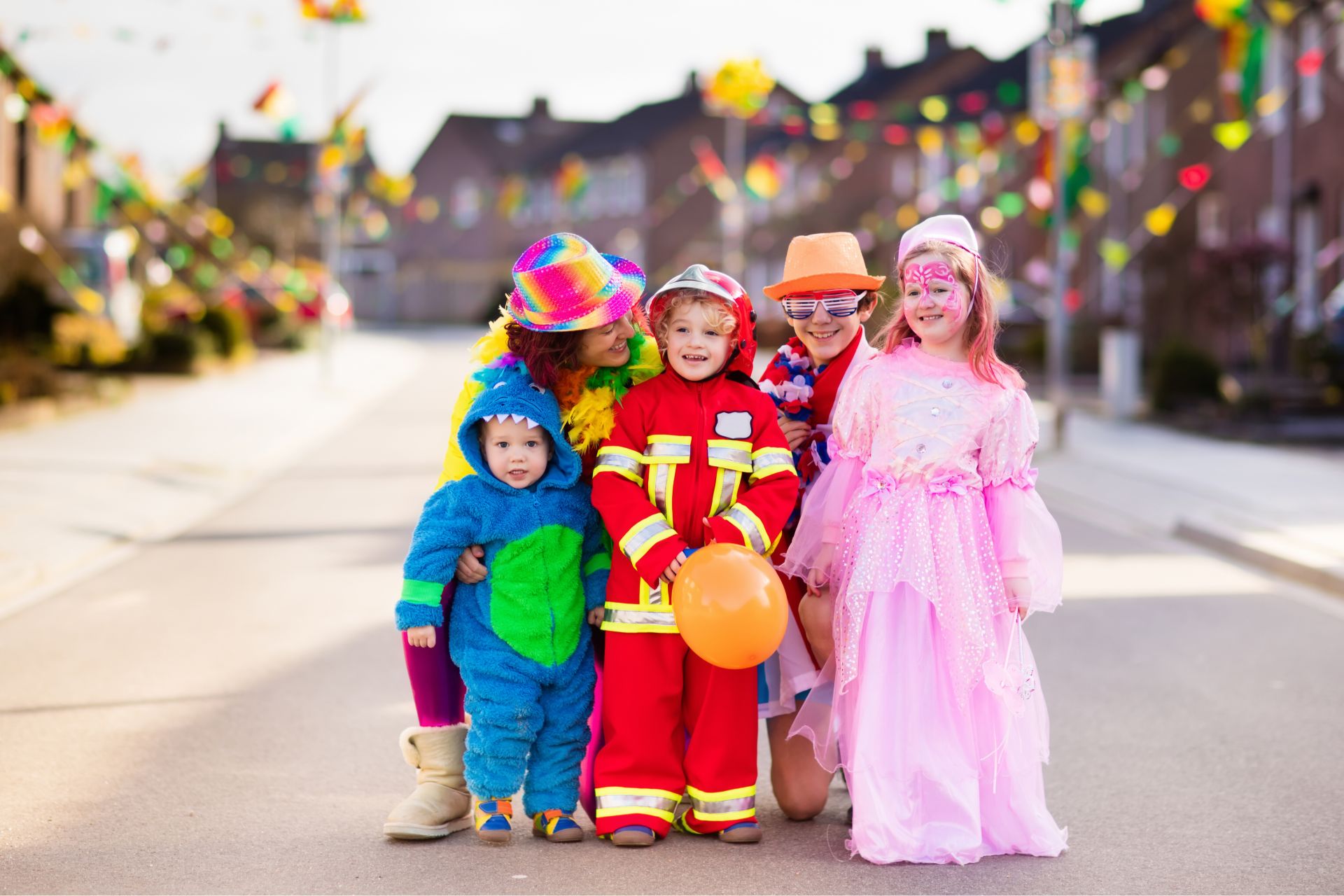 People celebrating carnival.
Another Dutch tradition during the winter months is the feast of Saint Nicholas. Every year, Sinterklaas and his helpers (Pieten) visit the Dutch children all the way from Spain to bring them chocolates, sweets and gifts. He celebrates his birthday on the 5th of December, when families gather around the fire and exchange presents with each other.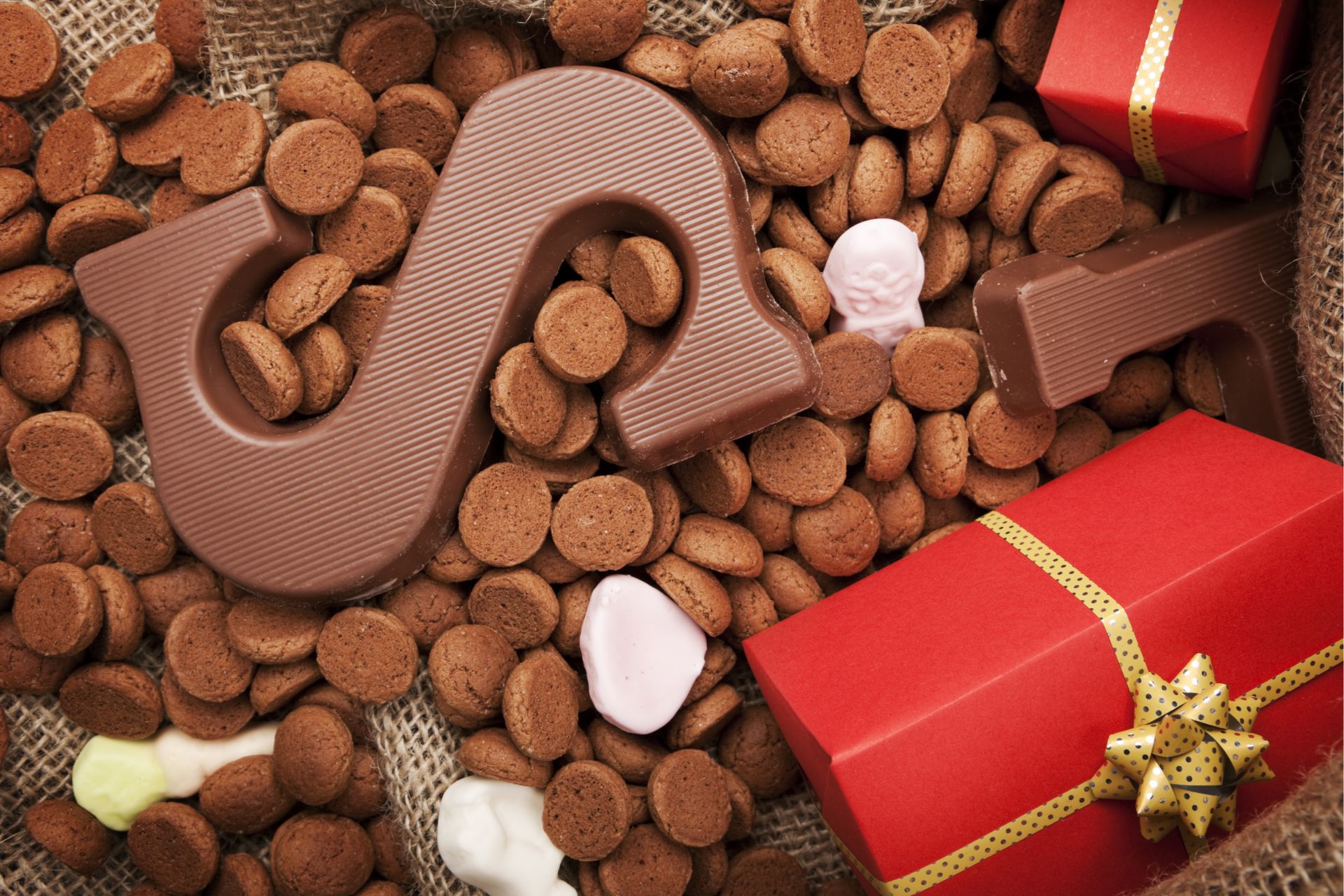 Bag with traditional sweets for the Dutch holiday 'Sinterklaas'.
Looking for the Dutch Christmas spirit? Visit Magical Maastricht during the 29th of November until the 31st of December 2019, where you go ice-skating with the Dutch, hop on a big Ferris wheel, visit Santa's house and shop at the popular Christmas market.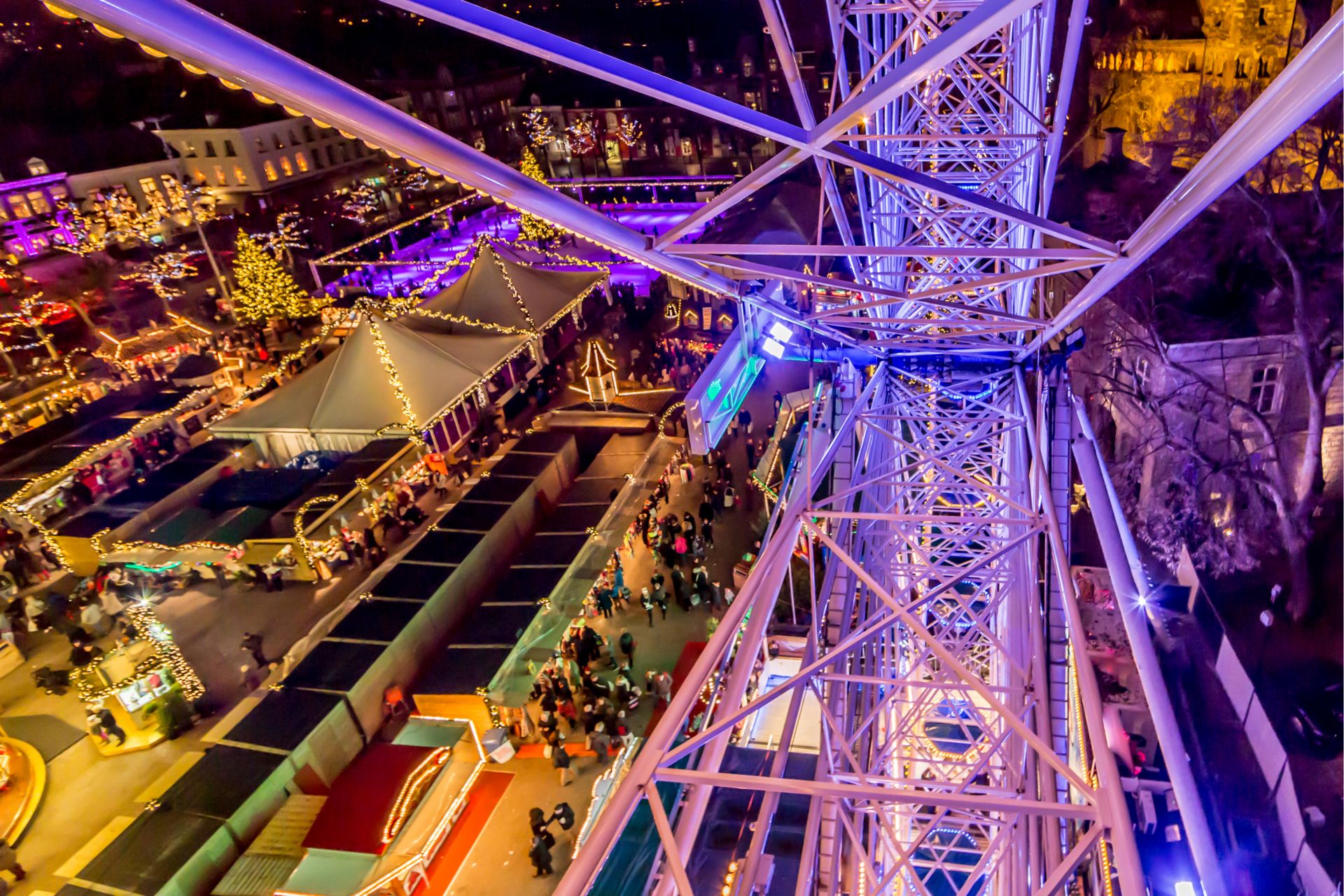 Christmas fair in Maastricht, the Netherlands
If you were enchanted by Eurail's winter traditions, you don't just have to dream about them. With a Eurail/Interrail Pass you can join in at one or all of these places, just like a local!