A Glimpse of Finland
Interrailing for 9 days through the Land of a Thousand Lakes
Finland is a beautiful and very undiscovered (okay, besides Helsinki) country in Europe. This makes it a great place to visit if you want to escape the holiday crowds and enjoy hiking and nature (spoiler: lakes, lakes and... more lakes). Luckily for us the train network in Finland is very good; it gets you pretty much all over the country. So grab your Eurail or Interrail Pass, hiking boots and insect repellent - no time to waste!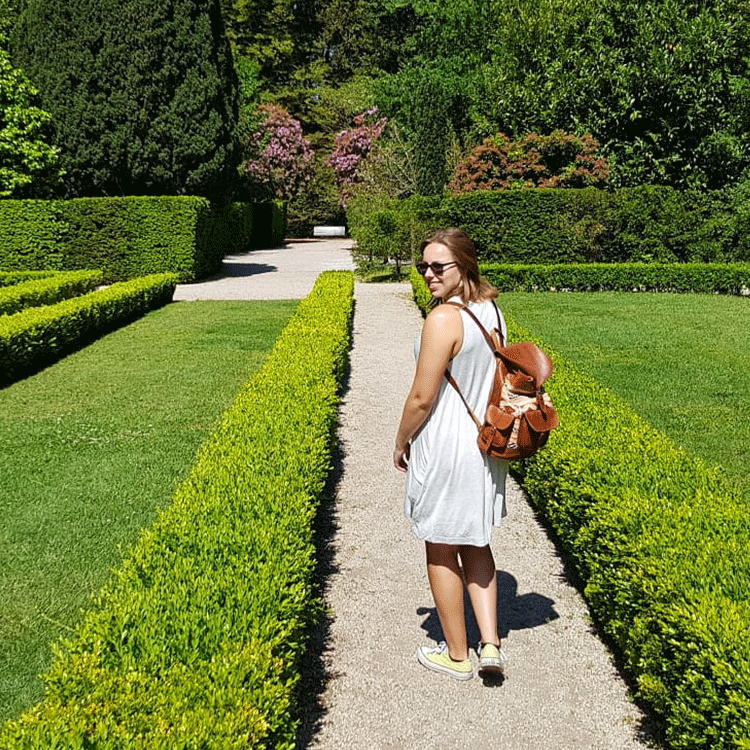 Shannen is our Junior Editor at Eurail. This August she traveled to Finland, her third country in the Nordics, to discover the beautiful nature of the south, by train. Traveling is a big part of her life and it's usually combined with hiking and trying lots of new foods and beers.
There's a big chance that you will begin your trip to Finland in the capital. Take this opportunity to get to know Finnish city life and culture. Helsinki is a vibrant city (although quite dark in winter) with plenty to see and do. Most of the famous sights are pretty close to each other, like the Tuomiokirkko, the Allas Sea Pool and the Esplanadi. But don't let that stop you from venturing out a bit more. In the north-west of the city, the Sibelius monument is a nice place to visit, with famous Café Regatta and the impressive Temppeliaukio church (a church made out of natural stone) close by.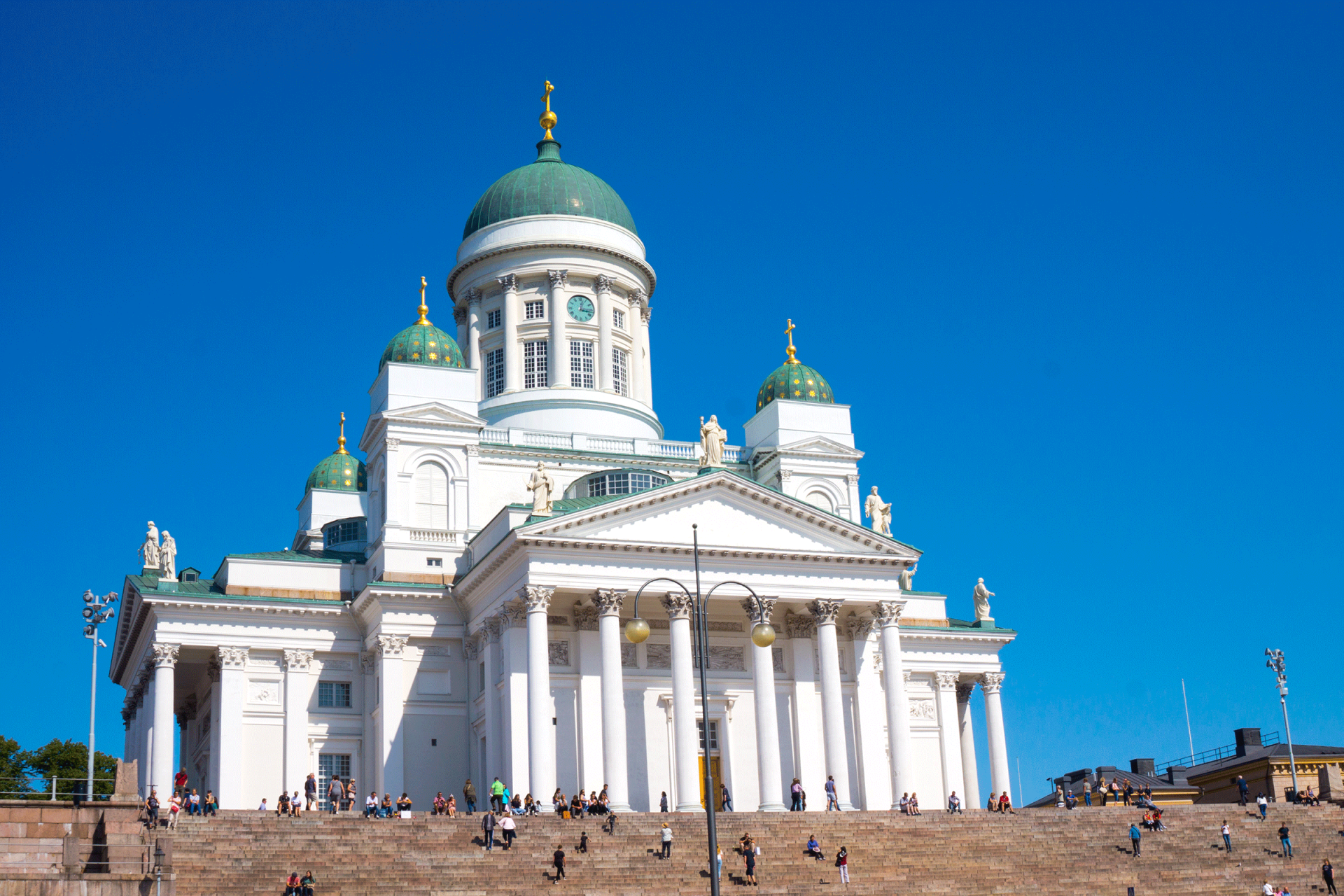 Another must in Helsinki is Suomenlinna, a fortress spread out over 6 islands in front of the coast. Take a ferry and just start walking around and visit one of the interesting museums. Or, if you want to fully immerse yourself in all things Suomenlinna, take a guided tour!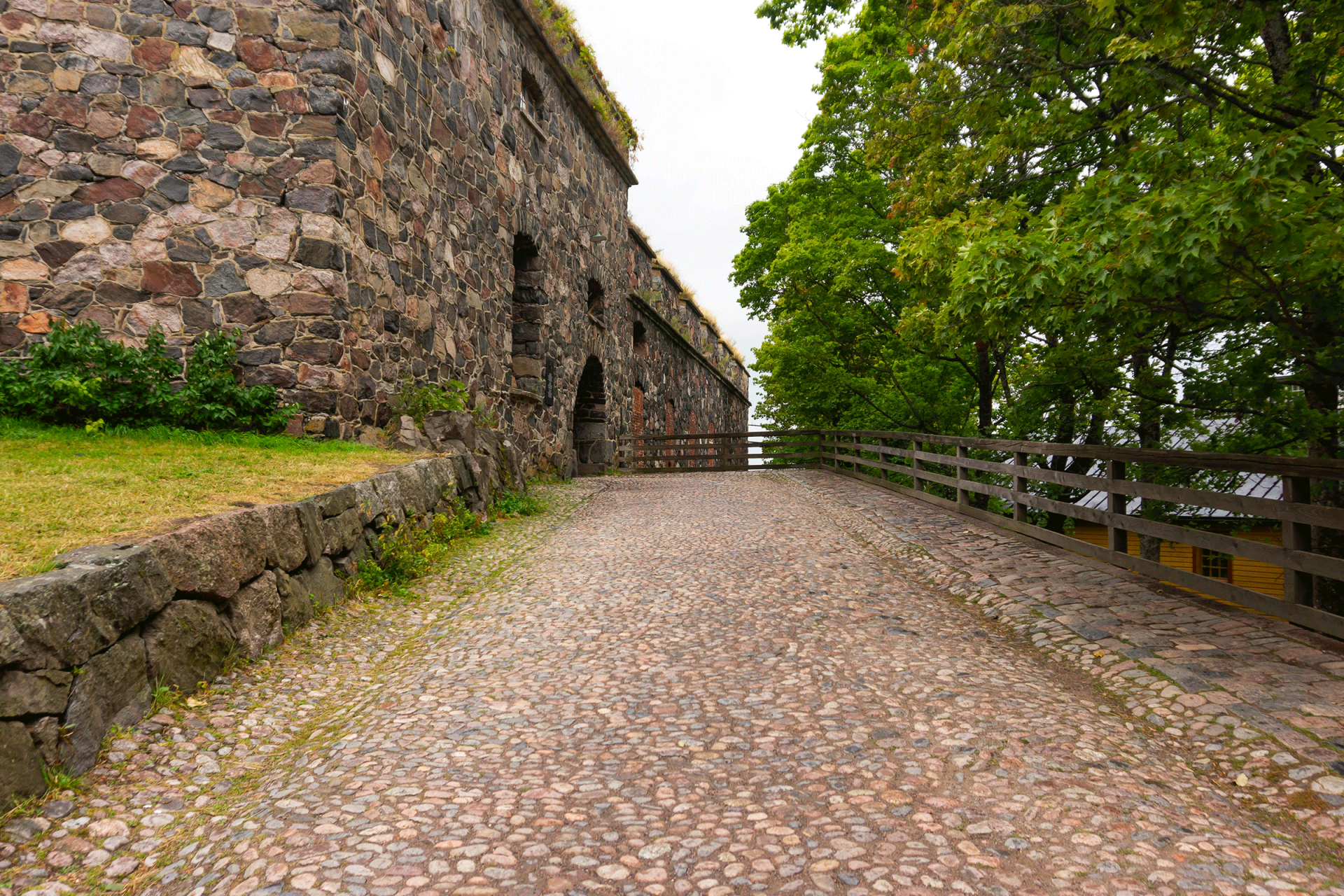 From Helsinki it's quite easy to get to our next destination. Trains to Tampere leave 1 to 3 times per hour, so it's a nice, short train journey to start off your Eurail or Interrail trip. Tampere is one of Finland's biggest cities, so take your time discovering the city center, with red brick warehouses, an indoor market and an exciting theme park!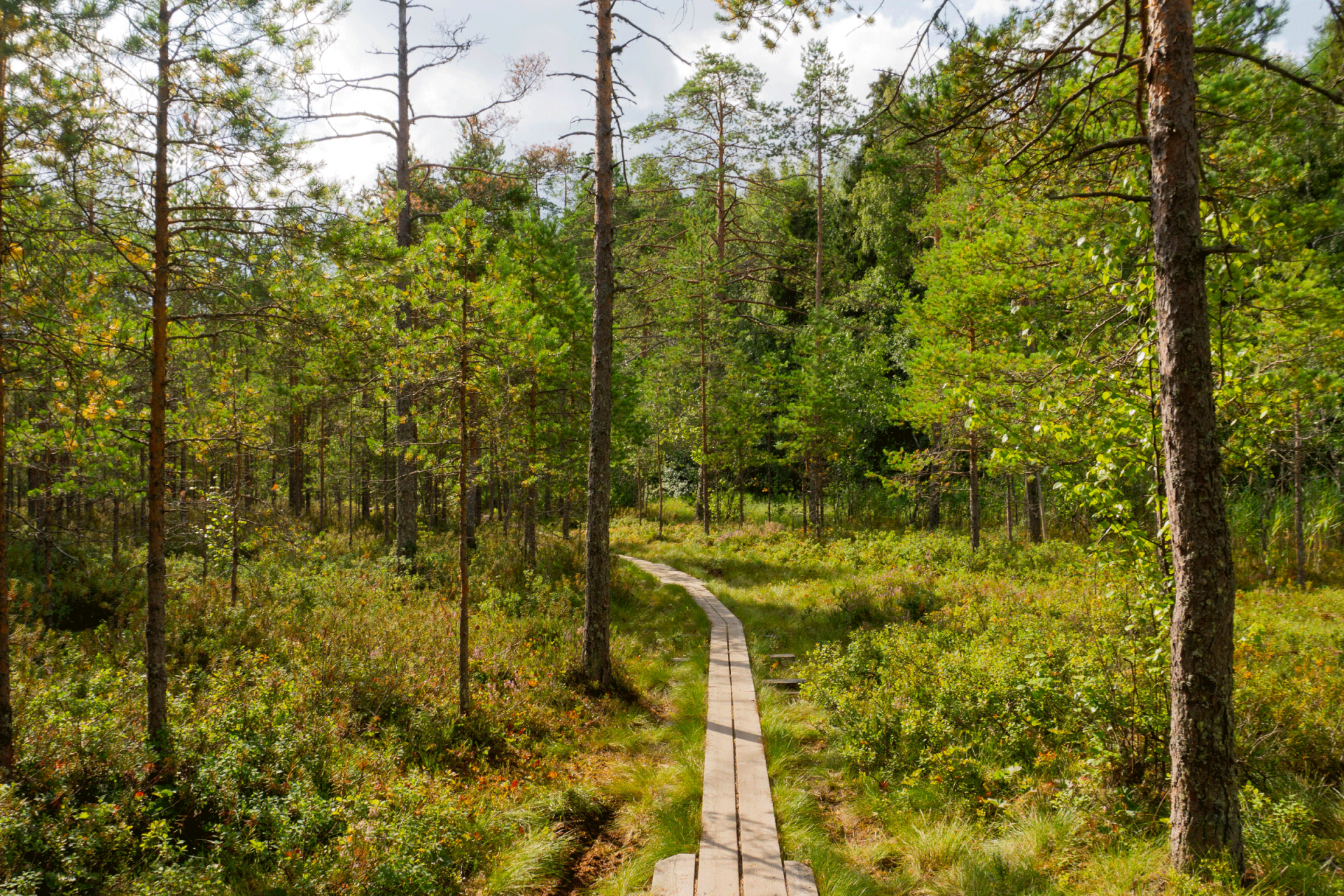 Feel like discovering your first lake? Lake Suolijärvi, located right next to a suburb of Tampere, is a great spot to escape the city. Many locals use it to do their exercise! Walking around the lake takes only a couple of hours but requires some sturdy shoes and general fitness. It's a forest path, so expect some rocks and branches that might bring you off balance. Besides that, make sure to bring your camera... the scenery is amazing!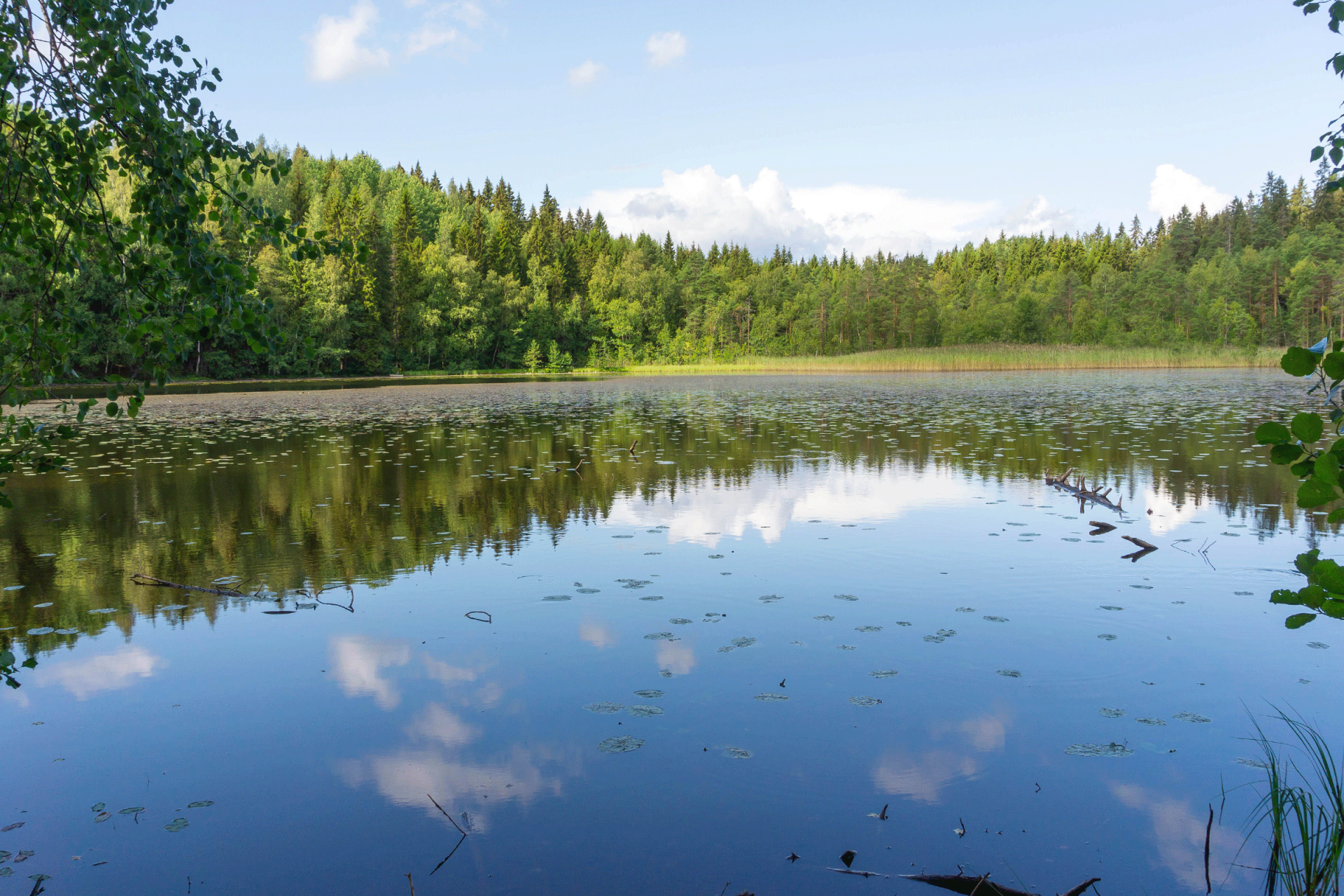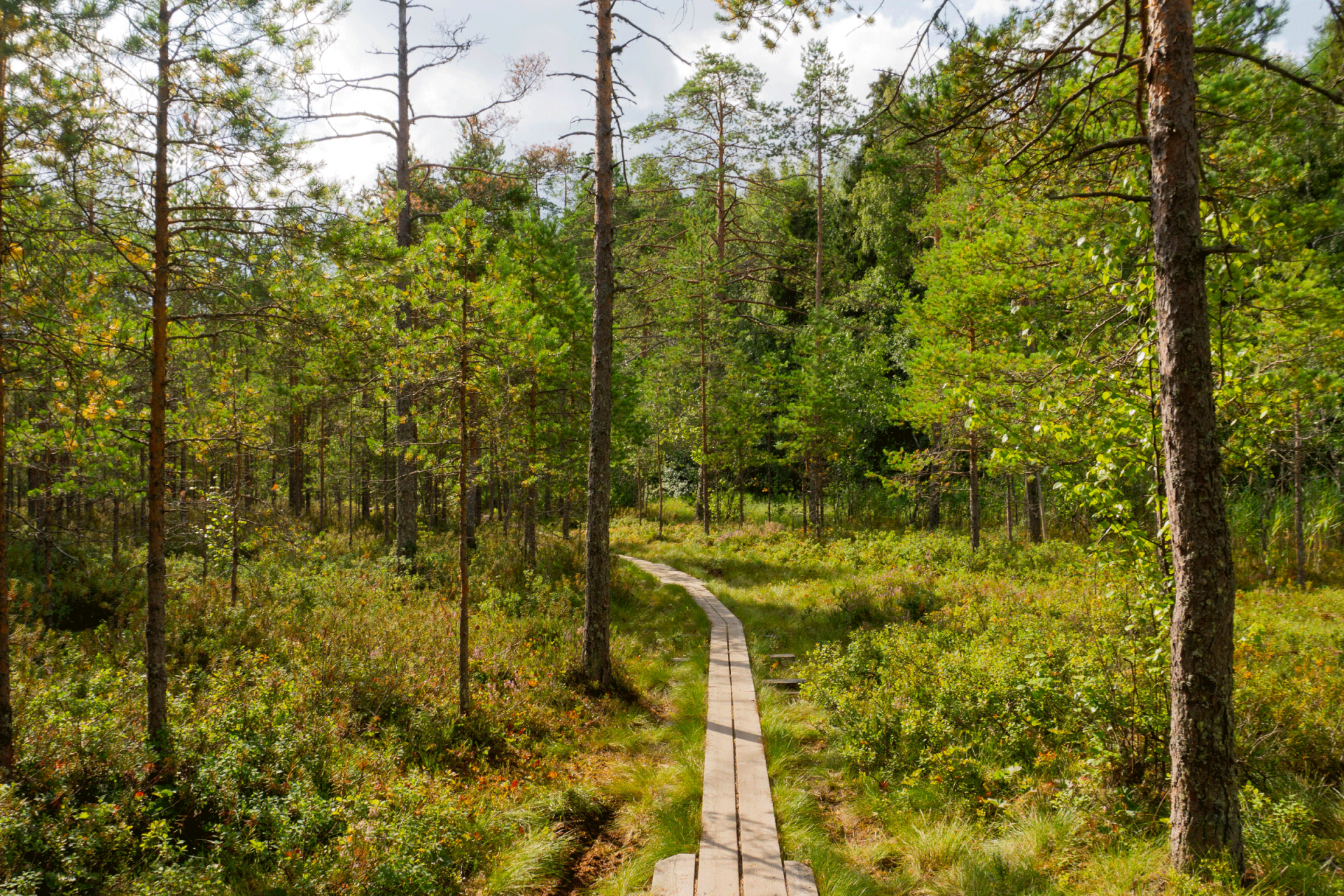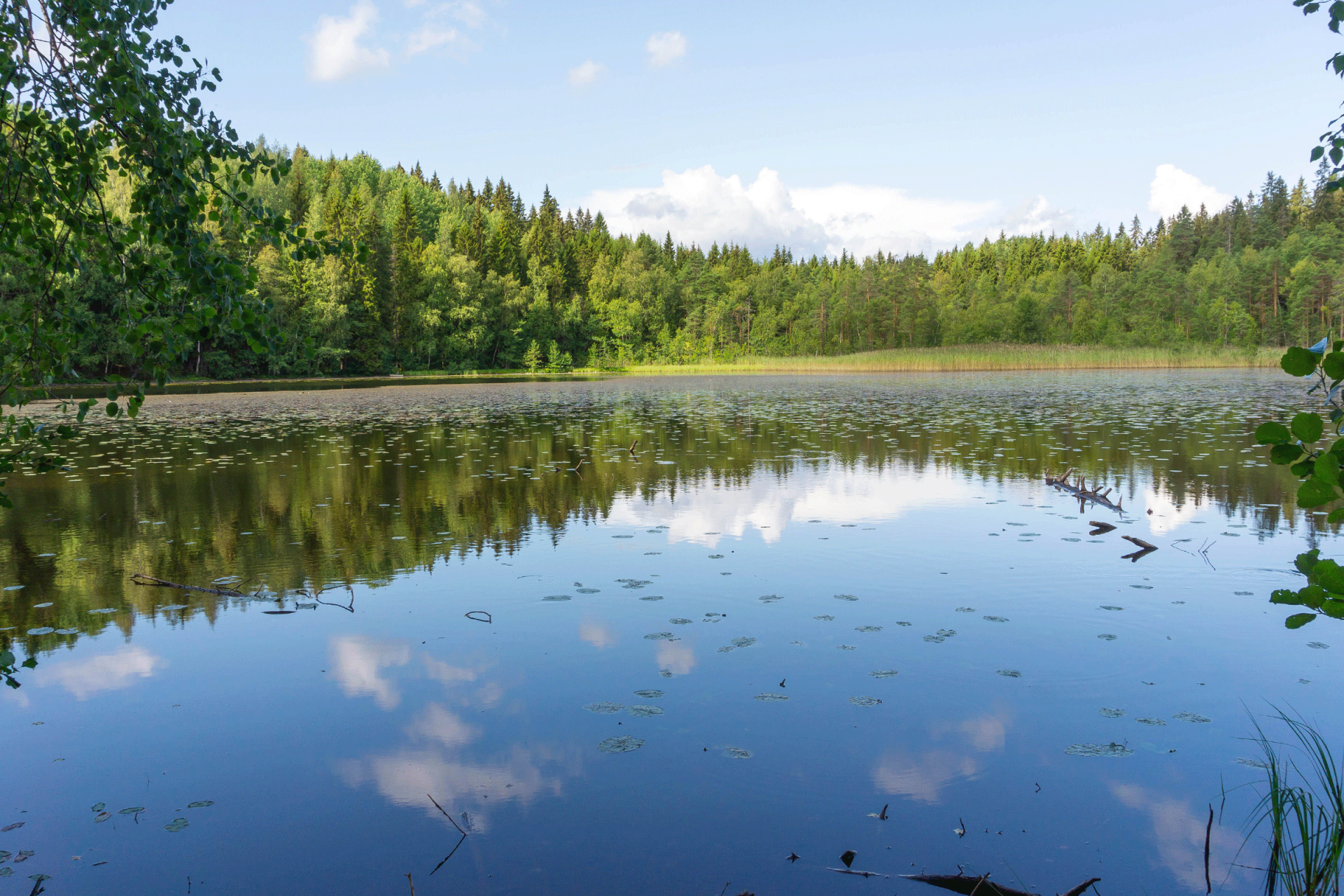 The last city in this Finland itinerary is Kuopio, in the middle of the Finnish Lake Country. It's nestled in between 2 big lakes that guarantee you amazing views. The main reason for visiting this city was to see the beautiful nature that surrounds it. Basically we only slept and ate here, the rest of our time here was spent in the forests.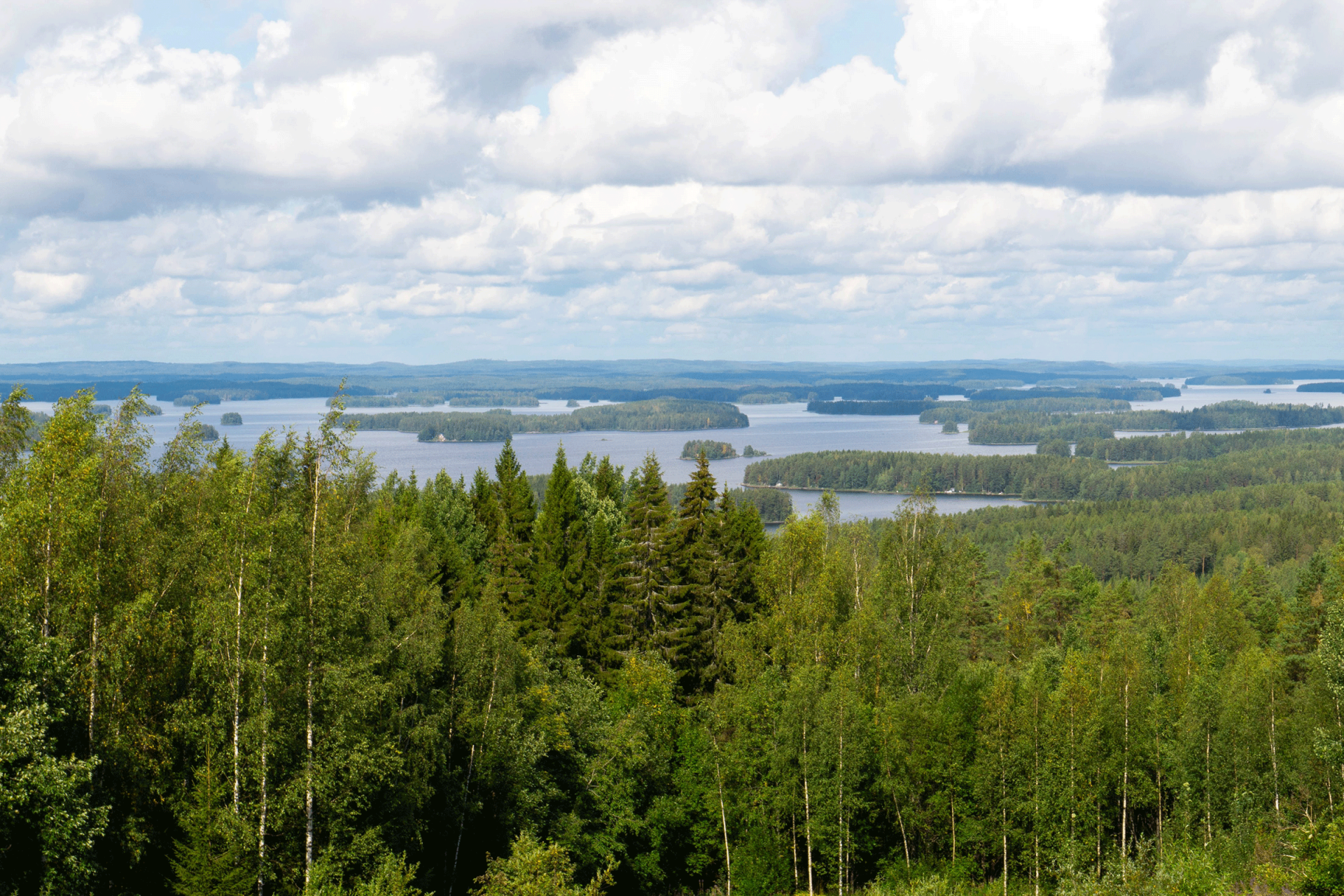 Neulamäki Nature Preserve
Neulamäki is only a 20 minute bus ride away from the city center of Kuopio. The place doesn't necessarily scream 'beautiful nature' when you arrive. But no worries! Taking that first step onto one of the forest trails shuts out all aspects of 'daily life'… it's like you're all alone with the trees and the animals and insects that call the forest their home.
There are more than 180,000 lakes in Finland, the biggest being over 1,370 square kilometers in size. So saying that there's a lot of water in Finland would be an understatement. Traveling here by train is an amazing way to get from A to B, and you'll also see some of the natural sights. But I can guarantee you that it gets even better and more beautiful when you leave the train.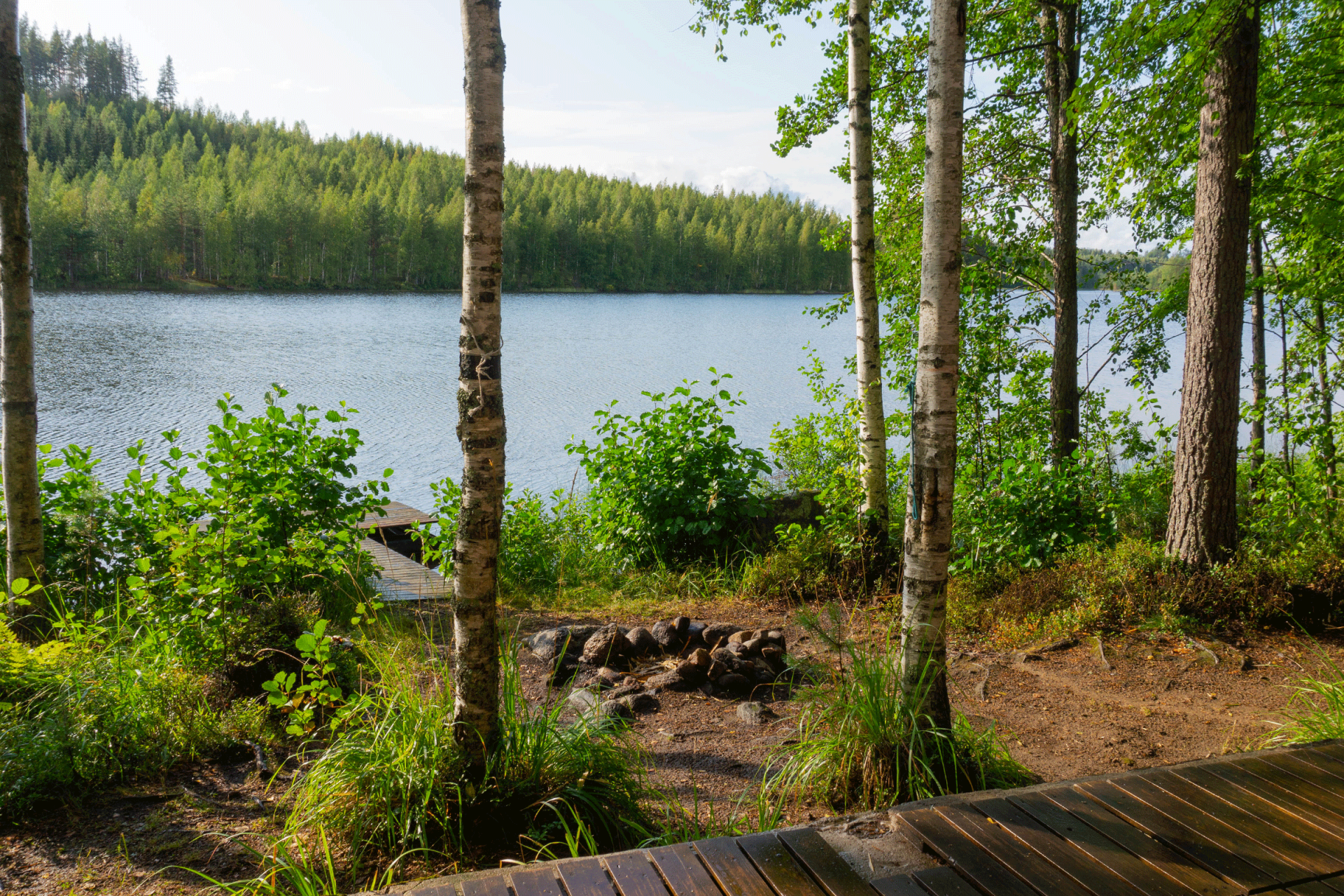 Rent a cottage
One of the best ways to immerse yourself in Finnish nature, is to do what the locals do: rent a lake cottage! Okay, a lot of Fins own one, but in our case we rented one for 3 full days. I dare to say that spending some time in this cute little cottage, including a traditional Finnish sauna, was the best part of this trip.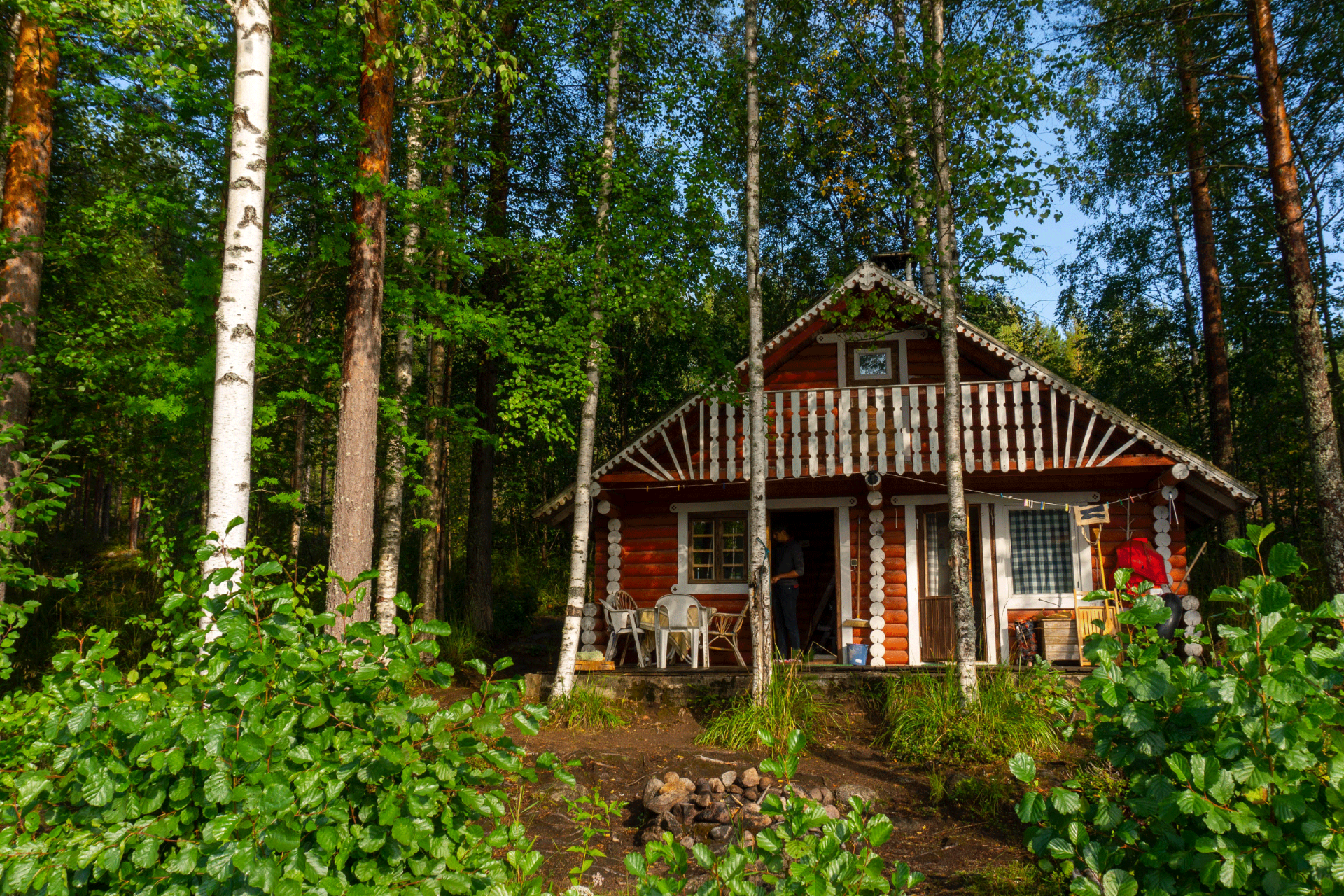 Linnansaari National Park
Linnansaari National Park was an hour away from our cottage. The park consists of multiple islands and it lies in the Haikivesi lake, which is part of lake Saimaa. The main island is called Linnansaari and it's only reachable by boat. There are beautiful hiking trails on the island, with an amazing viewpoint when you're at the halfway point of the circular hiking trail.
Even in summer you can't call this island crowded (we were in the boat with about 10 people in total) so it's a complete oasis of silence and beautiful nature... If you want, you can spend a couple of days on Linnansaari, since there's a campground with a dry toilet (no plumbing) and a nice, big barbeque to cook your food.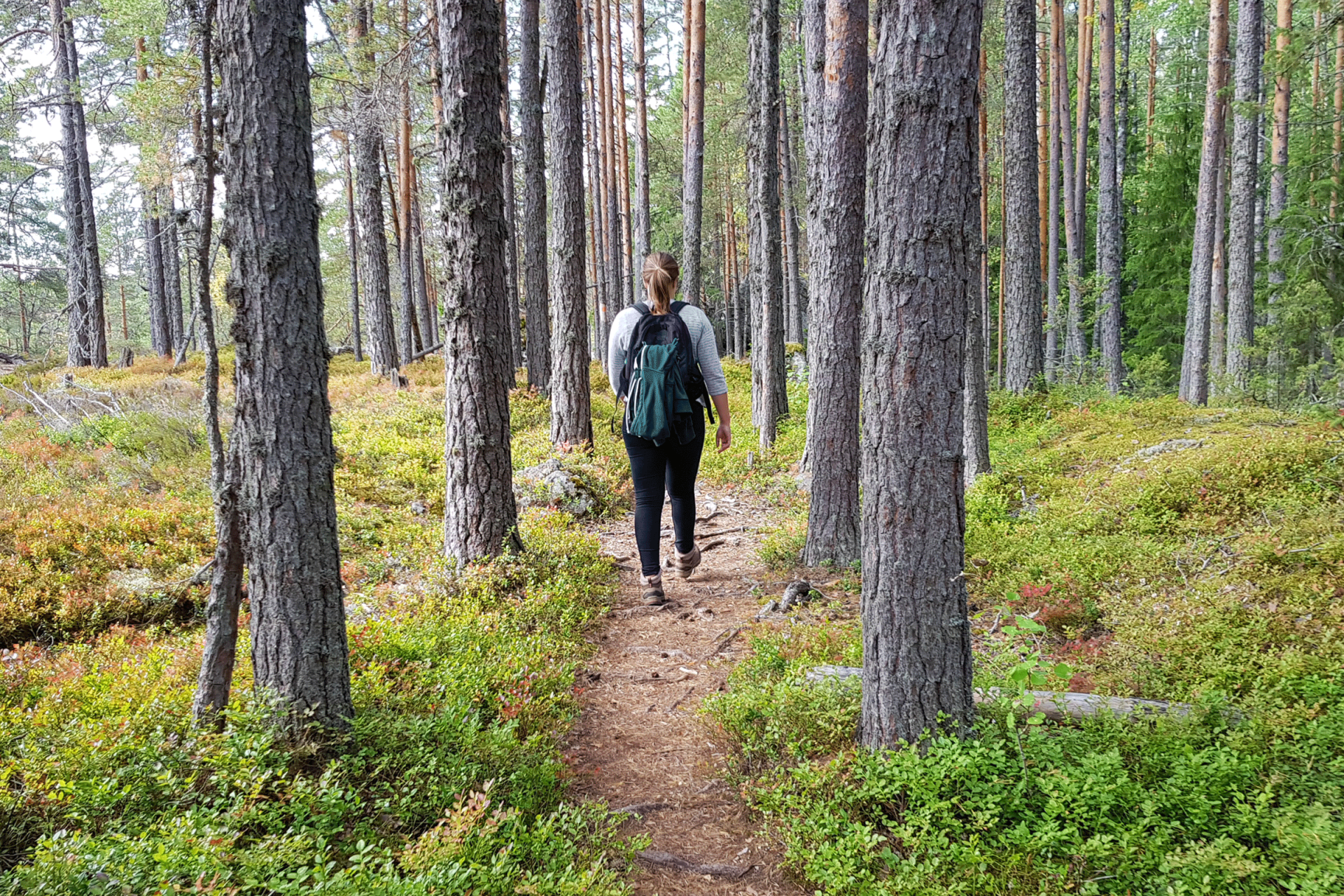 Berry picking
There's a big chance you'll be walking around in one of Finland's beautiful forests and see people standing in the bushes to pick berries or wild mushrooms. During my Interrail trip this happened a couple of times, so I've had my fair share of wild raspberries. And they were delicious! If you're lucky you might also find blue bilberries, red lingonberries and golden berries, depending on where you are in the country.